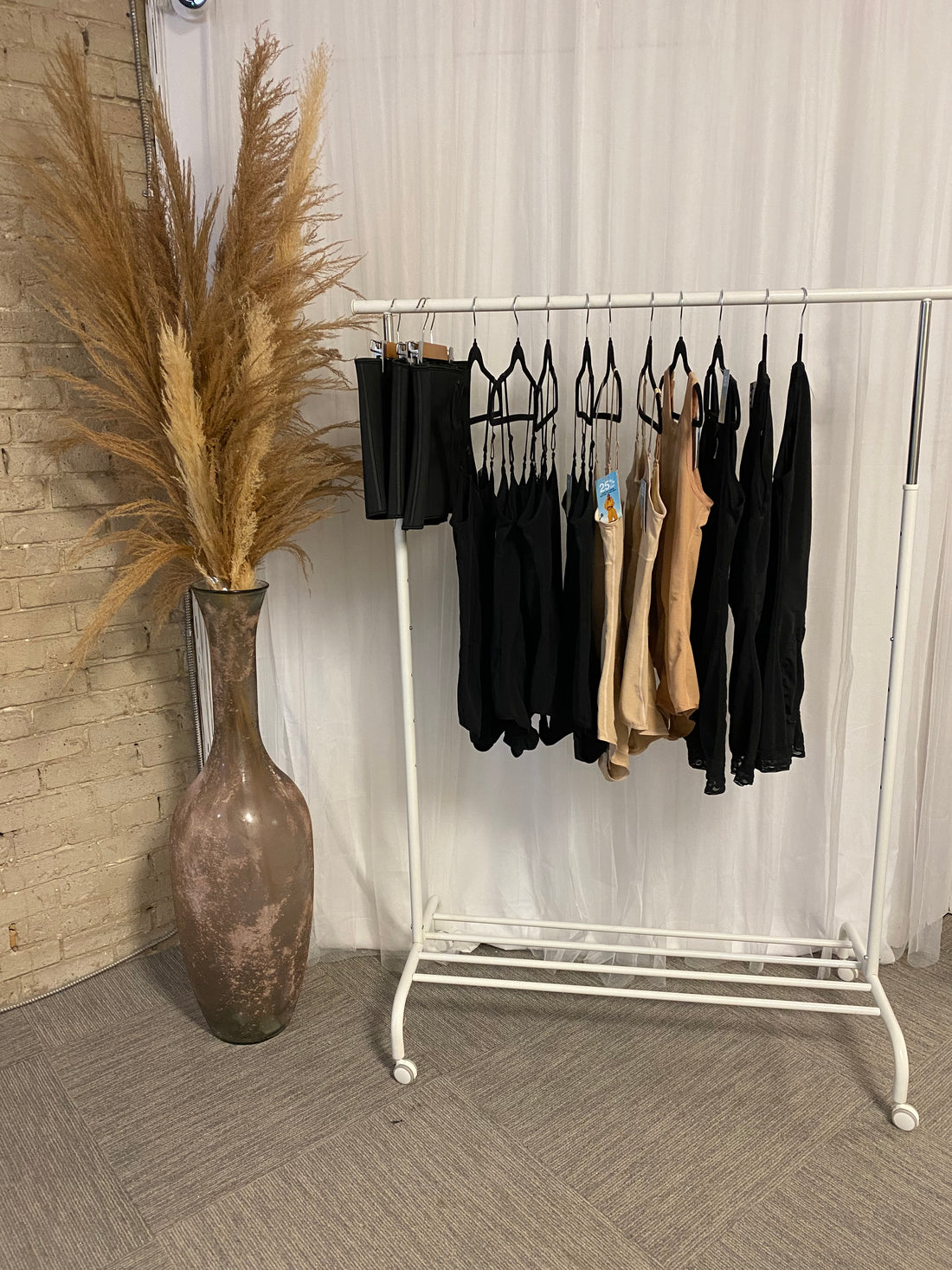 Bodysuits
If you're like most women, you're probably wearing about half the clothes in your closet, right?
Not to worry. Bodysuits to the rescue!
Shapewear bodysuits make you feel so smooth and confident that nothing will be off-limits--not even that sexy bodycon dress hiding in the back :)
What's the best body shaper?
We know that everybody has different needs and everybody is different. That's why Royal Raine carries carefully curated, top-rated brands in a variety of styles. Some are even lacy, so you'll feel flirty and fun knowing you're hiding a sexy secret under your dress!
Looking for a body shaper that gives you an hourglass shape so you can accentuate your curves under that tight sweater and pencil skirt? A lightly-boned waist cincher would do the trick! It tucks your tummy while it smoothly whittles your waist.
Want something with a little more shaping power?
Full body shapers can do just that--shape your whole body. Smooth back fat, love handles, muffin tops and tummies...all while lifting your booty and supporting your bust ( with or without wires). Open bust styles are available too, so you can wear it with your favorite bra.
Thigh slimmers will give you a completely smooth canvas so you can wear that killer outfit with seamless confidence. You can also get booty-boosting boy shorts and panties, hip huggers, slips or even a thong bottom if you dare!
Whoever said, "no pain, no gain" never tried on a bodysuit.
Bodysuits are so comfortable, you'll buy one for that special occasion--but you'll end up wearing it every day. The fabrics are so lightweight and breathable, you might even forget you have one on! Open gussets or hook and eye closures make it easy to answer nature's call.
These bodysuits support your body the way you want them to. You'll look smooth and contoured and feel fabulous and confident. You'll be a force to be reckoned with!
Expectation is definitely reality at Royal Raine.